3 Ways Homeowners Benefit from Professional Water Heater Installation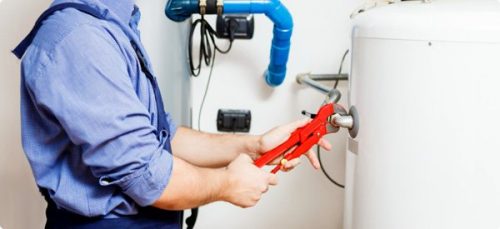 Did you recently purchase a new water heater? Congratulations! Now you need to install it. Are you thinking of taking charge of this job? Before you get to work installing your new appliance, may we point out that self-installation is not the best route to take. Unless you're a skilled, licensed plumber, it's a better idea to let the pros handle the installation process.
Here are 3 ways you'll benefit from letting a professional plumber in Downey to perform water heater installation.
Safeguard Your Investment
Water heaters are not inexpensive purchases. Contingent on the model you select, you may end up spending well over a thousand dollars. If you connect the water heater erroneously, you could end up breaking the unit and cause the appliance to be useless. You want a working water heater, right?
Protect Your Service Contract
Did you know that you could unintentionally invalidate your unit's service contract if you do not have it professionally fitted? Read the fine print of your service contract and you'll see that any problem that results from ineffectual, inexpert installation will void any right you have to a replacement or no-cost repairs even if you paid extra for this service when you bought the appliance.
Protect Your Welfare
Every year homeowners who are determined to save a buck are critically injured while trying to mount water heaters. Injuries may happen due to unintentional tipping (getting stuck under the appliance) or as a result of fire because the gas line wasn't affixed to a gas heater properly. Expert installation assures your safety.
When you're ready to connect a water heater, call one of our Downey plumbers. If you're purchasing from a big-box store like Home Depot or Lowes, remember that their installation services are not like ours. Third-party installers work with these stores and rarely available down the road should there be a problem with the installation.
Hiring the plumbers at Downey Pronto Plumbing and Rooter guarantees that installation is done correctly and you'll always know who to call if you have problems in the future.
Tags: water heaters